Boland's Excavating & Topsoil Inc. is a fourth and fifth generation of the enthusiastic Boland family serving the local construction industry. From small business beginnings in the early 1920s as "Francis J. Boland Inc." moving into the 1930s, when it became "Binghamton Crushed Stone & Gravel Corp", including McIntosh Concrete Corp. Later in the 1940s it became "Walter P. Boland & Sons", leading into the 1960s when James Boland made it "Boland Topsoil Inc." In the 1980s, with an exceptional group of hard working employees, the new "Boland's Excavating & Topsoil, Inc." got started.
With our unwavering dedication to quality and with our highest achieving team of employees, the Boland family is pushing their way forward to 100 years in the southern tier of New York and Pennsylvania. Thank you to our customers and our staff for everything!
Offering the best in screened topsoil, gravel, colored mulch, and sand. Boland's Excavating and Topsoil provides products for Binghamton, Johnson City, Vestal, and the surrounding areas of Broome County.
Yardage Calculator
x ft long
x ft wide
x in deep
= yards
x
ft across
x in deep
= yards
Screened Topsoil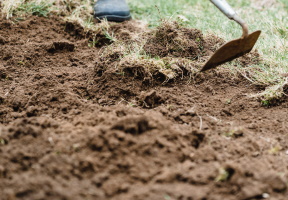 Our screened topsoils provide a consistent texture for an even looking result.
Screened topsoil for lawn work. Made up of 80% topsoil, 17% compost & 3% sand.
Blended topsoil for gardens and flower beds. Made up of 45% topsoil, 45% compost & 10% sand.
Roadside topsoil meets DOT standards.
Gravel
We offer screened gravel in multiple sizes/styles for every use.
Screened gravel for residential / commercial projects.
Screened DOT gravel to meet DOT standards for commercial projects.
Bank Run Gravel
Gravel Fill
Yard Waste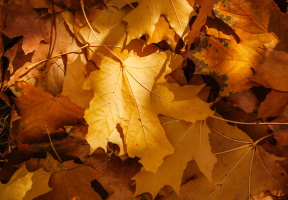 You can drop off yard waste for a fee at our Conklin pit.
We accept brush, leaves, trees and grass.
Stumps are not accepted.
Colored Mulch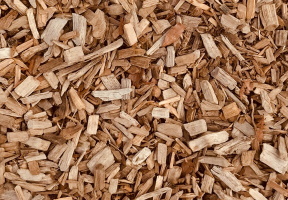 Our colored mulch can create a professional appearance for your projects.
Natural
Dark Red
Mocha Brown
Black
Sand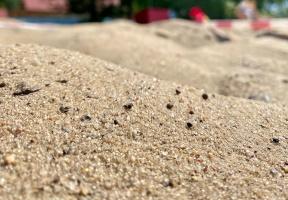 Beach Sand
Bedding Sand
Fine Sand
Filter Sand
Mason Sand
Road Sand
Compost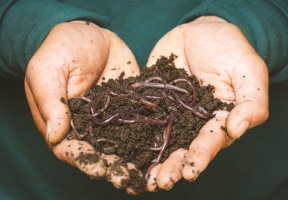 Our Organic Compost will add nutrients to the soil for whatever project you are working on.
Stone Products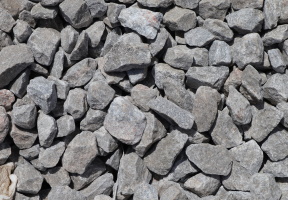 We sell a variety of stone products for assorted uses.
Cobbles
Crusher Run
Drainage Stone
Item #4
#1 & #2 Mixed Round Stone
#3 Round Stone
#57 Crushed Stone
Landscape Rock
Rip Rap
Stone 2×4
Locations
Our multiple pits provide convenient pickup anywhere in the Broome County area. Delivery is available for some products.
Conklin Pit & Corporate Office (Screened Topsoil, Gravel, Sand, Compost, Mulch and Stone products. Open six days per week except in the fall.)
1403 Millburn Dr.
Conklin, NY 13748
Landscape Depot (Mulch, Topsoil and Stone products, Pickup Only. Call for an appointment)
1000 W. Main St
Endicott, NY 13760
Windsor Pit (Commercial)
Fordway Rd
Windsor, NY
Campville Pit (Commercial, by appointment only)
Route 17c
Endicott, NY
Commercial Contractor
Boland's construction division is a well-trained group of engineers, superintendents, operators and laborers with a single goal: excellence in the contracting industry. Our highly trained group works on airports, schools and environmental projects. We specialize in utilities, concrete with flatwork, asphalt, and numerous sports-field events, including topsoil, sod and seeding.
Don't wait, contact us now for consultation and quotes for your next project.
Including site, utilities, and concrete work.
DOT Gravel / DOT Topsoil / Compost
Environmental Contractor
Boland's Excavating is a fully licensed environmental contractor. Our cleanup work is focused on contaminated non-hazardous soil. We are knowledgeable in the practice of how to clean up a piece of land that is unsafe for construction or use. Our work an also include solutions after contamination has occurred and advice on the prevention of contamination or environmental dangers.
Call or E-Mail today for current Topsoil, Stone and Mulch pricing!
Monday – Friday 8am – 5pm